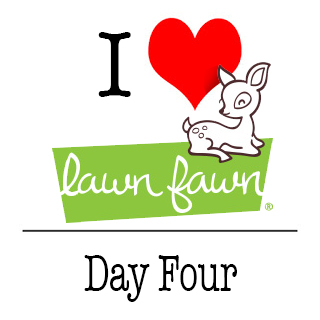 Hi! I can't believe that it's already Day Four of the I Love Lawn Fawn Week. Time flies when you're having fun! Today's card is probably one of my personal favorites I've ever made….
I love that Lawn Fawn stamps work so well together. I was able to make this kitchen scene using THIS, THIS, and THIS stamp set. This card was so much fun to create! I started with a white strip of cardstock for the cabinets and finished them off using THIS window die. I simply cut the middle out to make some trim for the cabinet doors and used gemstones for the hardware. A strip of THIS cardstock made a perfect counter and used THIS plaid paper for wallpaper.
THIS die allows the oven door to open. I colored in some cookie images and added some glitter on top for some shine…
A closer look…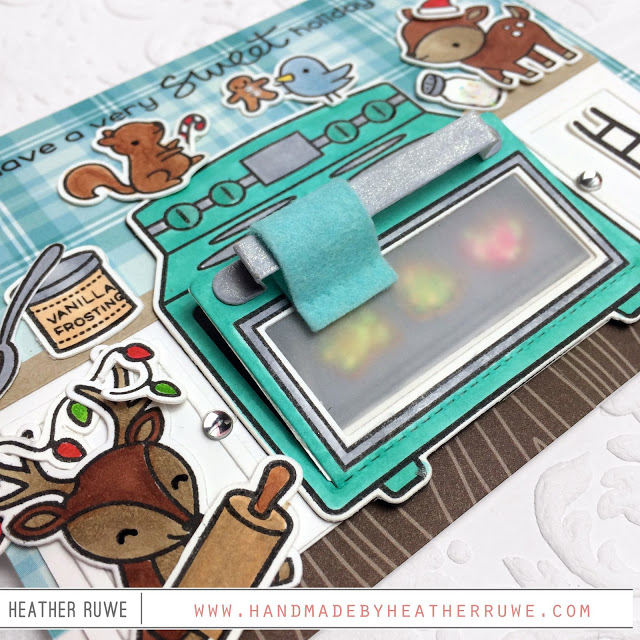 This card took a bit of time to make but was so worth it! I love how all of the different stamp sets work well with each other.
Thanks for stopping by and I will be back tomorrow for Wrap Up Day.
P.S. If you missed any of the days, here are the links…
LINKS TO SUPPLIES USED: