Did anyone else see the super cool technique that Jennifer McGuire featured on her blog last week? The one with letterpress and wood embellishments? If not, you can find it HERE. I was inspired to try it immediately. So I went to my stash to see what I had and thought THESE wood veneer pieces from Studio Calico would work great…
However, I do not own a single pad of pigment ink. I know, crazy huh? So I improvised and did my own spin on her technique. Instead of applying pigment ink to the wood veneer before embossing it through a die-cut machine, I applied VersaMark Ink. This sticky ink got pressed into the paper well as the wood image was dry embossed into the paper. I then applied different colors of embossing powder and heat set them. Here is the mini card set I created…
Just look at that shine with the embossing…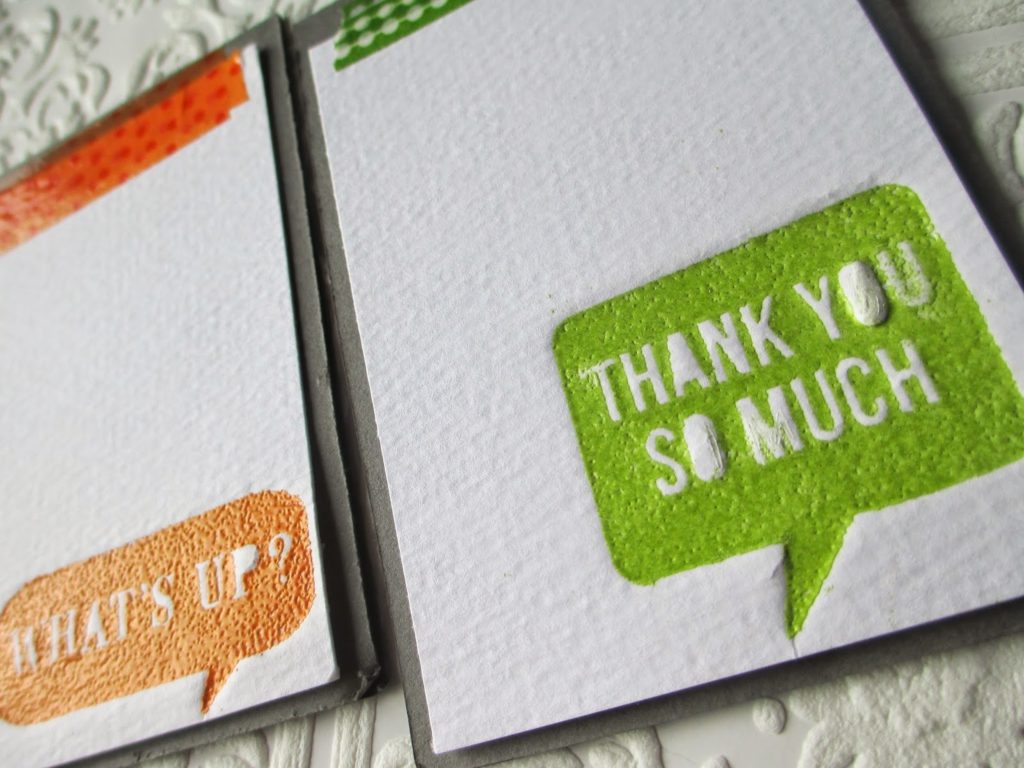 I wanted to keep the cards super simple so after the dry and wet embossing was complete, I added a few strips of coordinating washi tape to the top to anchor them to the card base.
I love this technique and encourage you to play and give it a try. Put your own spin on it!
Thanks so much for stopping by. Have a great day!