Hi there, crafty friends. I've been having so much fun playing with my alcohol inks again and I wanted to share some backgrounds I created incorporating the Alcohol Ink Alloys…

So what are alcohol ink alloys? Alloys are reflective metallic acid free inks specially formulated with unique metal powders to create intense metallic highlights when combined with Alcohol Inks and Alcohol Blending Solution on non-porous surfaces. I purchased these when they first hit the market and they just sat on my shelf because I was a little intimidated by them. Am I the only one who does that!?
Anyway, I watched THIS live from Tim Holtz  and I was inspired to try them out. They couldn't be more easy and I love the results!…
For all of the backgrounds, I applied alcohol ink on to Yupo Paper. I dropped in a few drops of Alloy here and there and then added blending solution on top to get the alloy to spread. I used Sterling Alloy on this card example…
For the next two cards, I used the Gilded Alloy…
I like that the Alloy gives such a different result than the regular mixatives. If you are looking to add some metallic to your alcohol ink collection, I would suggest the alloys over the mixatives. It gives such a unique look and instantly steps up your background…
To finish off the design, I added sentiment blocks from the Mini Slimline Windows die.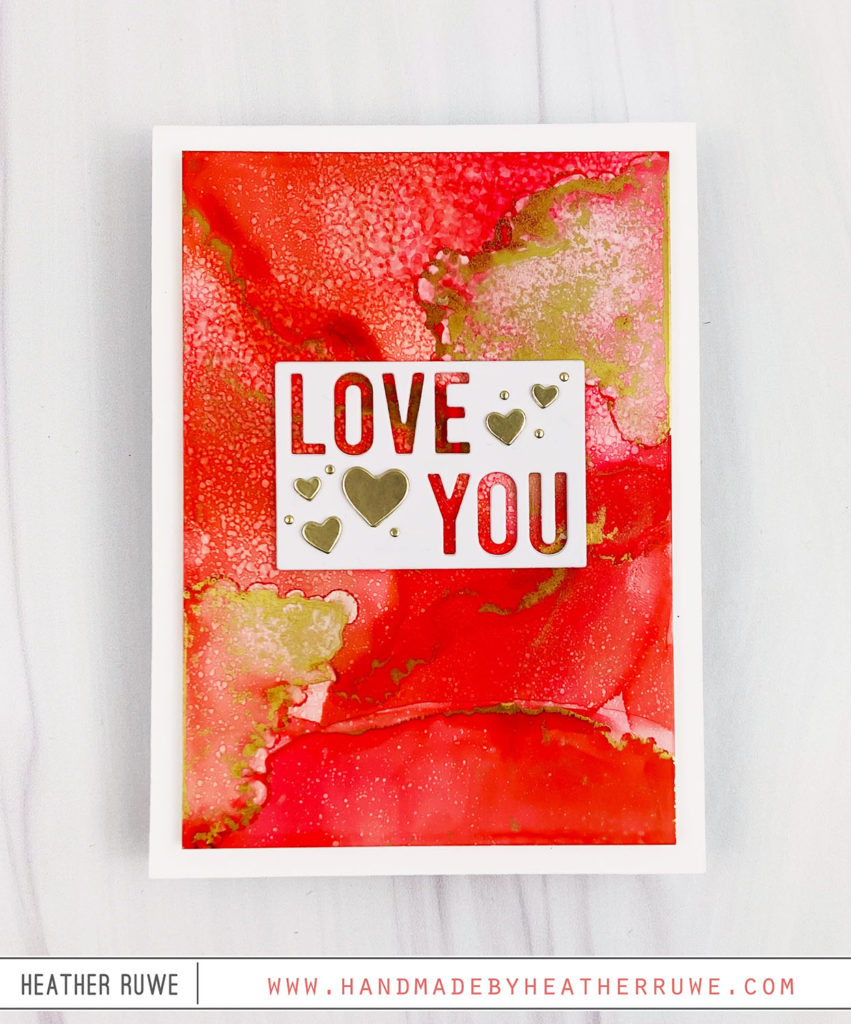 I also added heart dies cut from the Heart Sprinkle Die cut from metallic card stock…
I wanted to put the positive piece to use so I made some bonus cards…
See those dots of texture in the background? I filled up a Mini Mister bottle full of Isopropyl Alcohol (Make sure to use a high percentage of alcohol. I used 91% ) and sprayed a mist over the finished piece on a few of the panels.
This rainbow panel may be my favorite…
I hope this inspires you to do some alcohol inking with alloys. It's so fun.
Thank you for visiting today. Happy crafting!
LINKS TO SUPPLIES USED:
(Affiliate links used at no extra cost to you. Thank you for your support.)