Hi there, crafty friends. Today's cards were so fun to make and a throwback to my childhood. I'm a child of the 80's. I remember my childhood bedroom walls were covered in rainbow wallpaper and shelves of strawberry shortcake dolls, cabbage patch dolls, and care bears. I thought THIS bear die with THIS body die would make perfect Care Bear cards…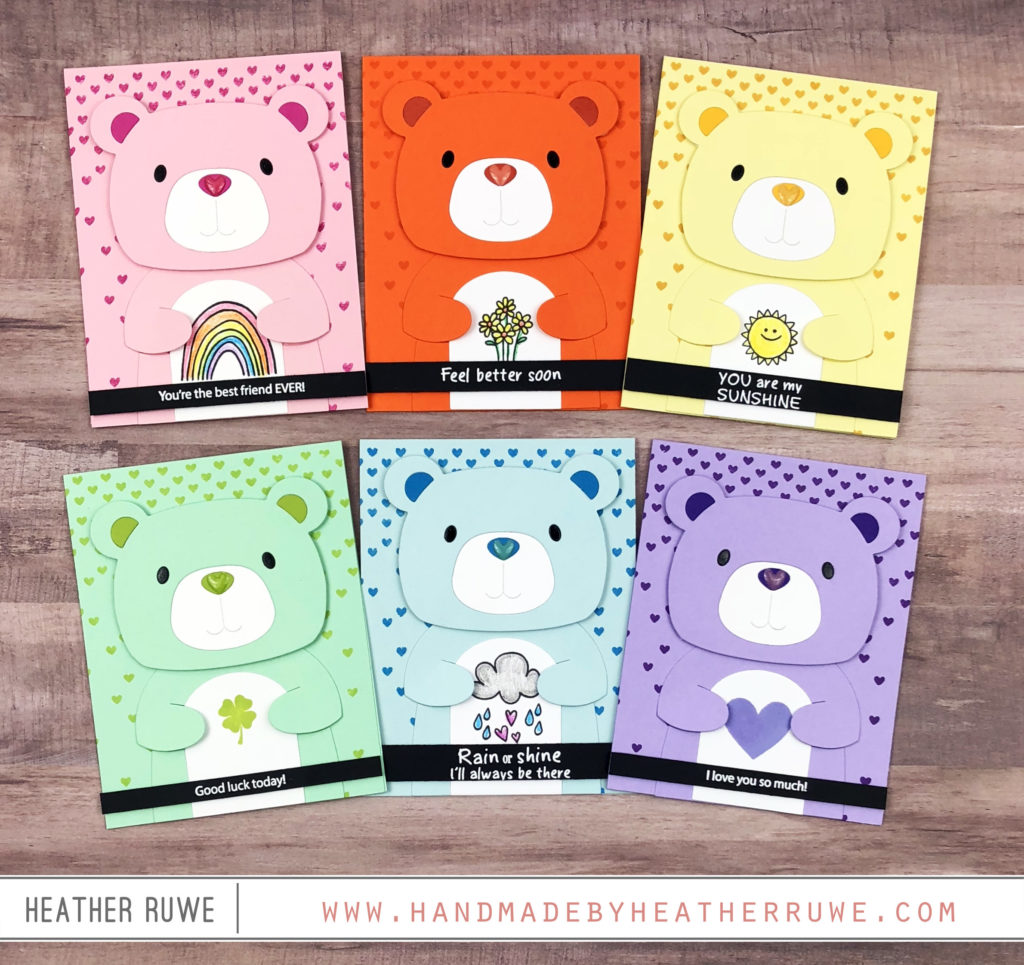 I decided to make a rainbow of care bears and adhere them to a note card stamped with THIS background in a coordinating color. I used a set called Rain or Sine from Jane's Doodles (that is no longer available) to decorate some of the bellies along with THIS and THIS stamp set.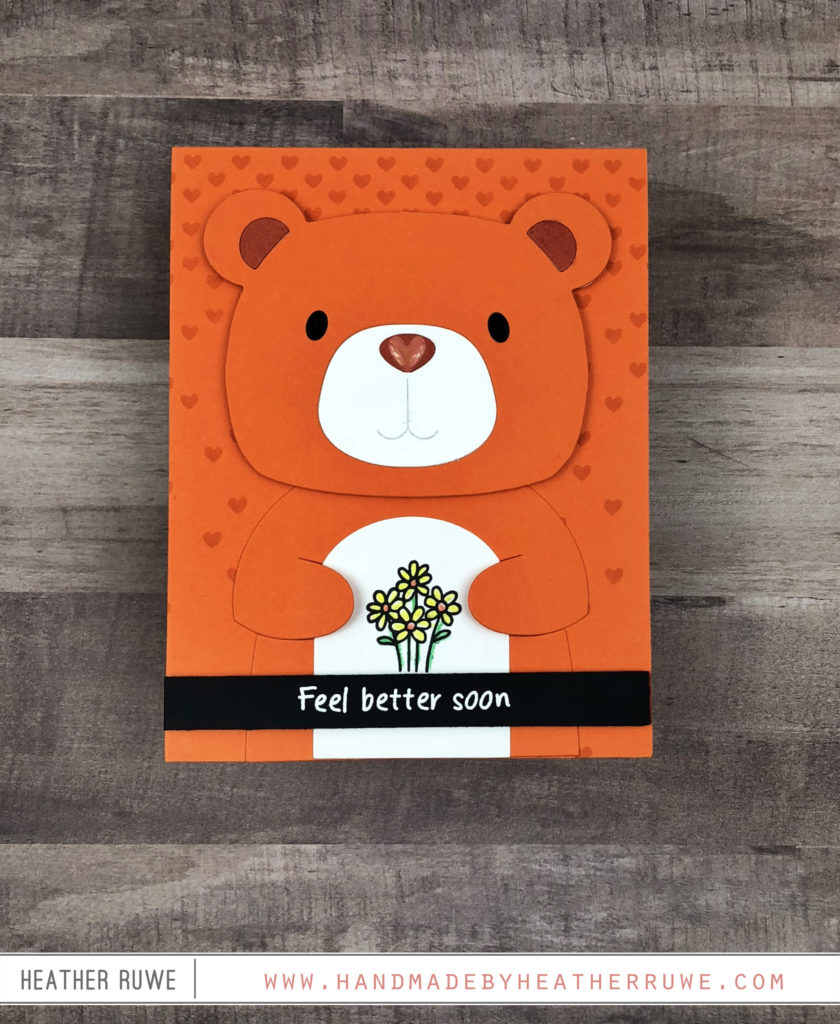 I white heat embossed sentiments from the Rain or Shine set all well as THIS stamp set. I finished off the cards by adding THESE hearts to the nose and THIS to the eyes.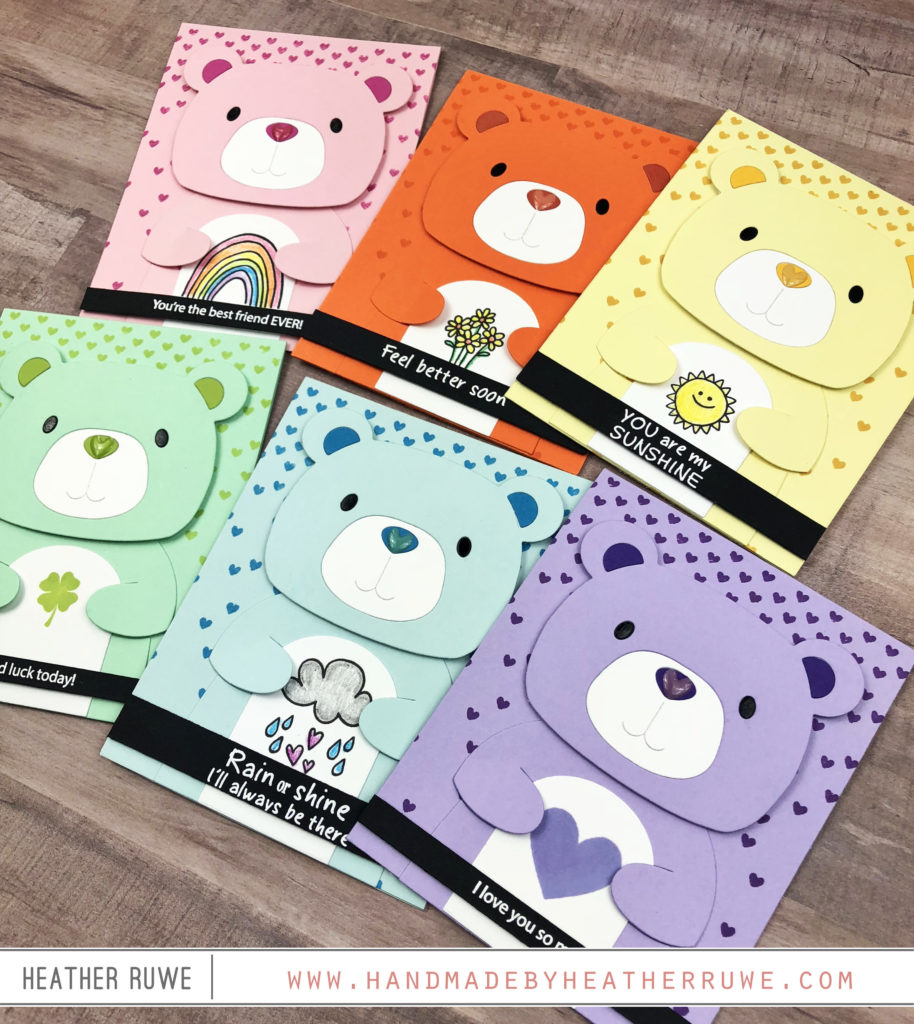 Thanks so much for stopping by today and walking down memory lane with me.
P.S. Make sure to check out a fun giveaway I'm doing about these cards over on my Instagram HERE.